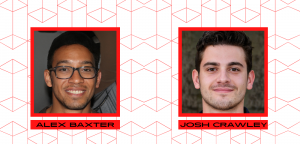 We are Alex Baxter and Josh Crawley just a couple of computer coders working in London. We have been friends since university where we were both striving towards the same career goal until now where we are becoming quite successful in our field. Living in London is amazing not only is there a million opportunities but there are also countless things to do and see every single day!
We started this blog as a little side hobby for us both to do during the lockdown in Coronavirus part 3000 as we were both bored with working from home and having nothing else to do in the evenings. However, now we have started blogging it's impossible to think that we'd ever stop. It has been a great experience working alongside a friend again and creating a collaboration that can help people to be more informed about the technology that is literally all around them, something that many of our friends come to us for help with! Our hope is that the blog will help people not be so afraid to try new technology and find the best gadgets and software to make their lives easier and happier, so if this is what you're looking for then give us a read and see what you think.
We promise this blog will not be boring and it is not going to be filled with technical jargon that only tech geniuses will understand, we want to make this blog somewhere that people with no knowledge and people with tonnes of knowledge can come to as a reference point for their technology needs. Perhaps you would like advice and tips, a review, or you just want to find out something new then we have got your back and we are here to give you honest and productive posts to help you with your technology needs!
Thank you for reading!